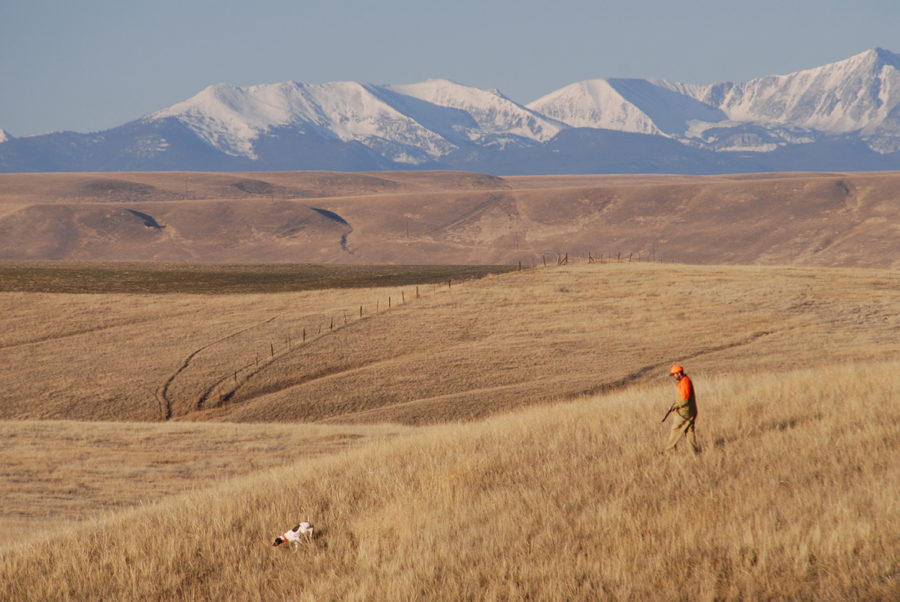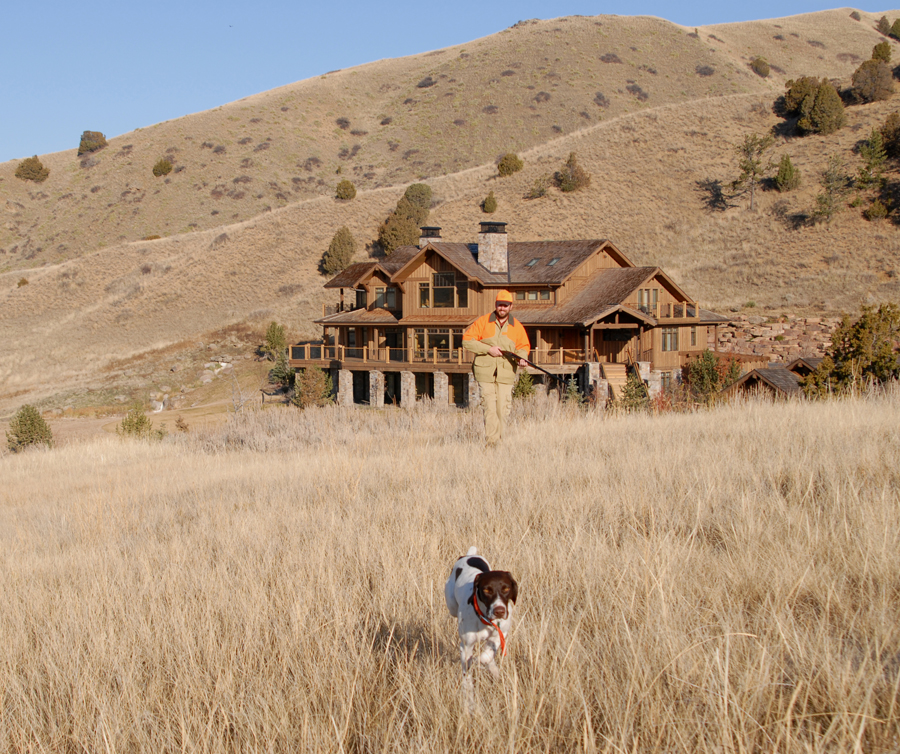 With 5,200 acres of scenic Montana landscape to explore, Grey Cliffs Ranch provides an amazing backdrop for some of the best upland bird hunting in the West. Ranch Manager and Lead Guide Chris Pfadt, along with his two German Shorthair Pointers, Katie and Hunter, guide a very limited amount of guests through the property's grasslands and irrigated crop fields divided by rocky, tree lined canyons that soar above the Madison River.
Grey Cliffs Ranch has reclaimed much of its land, planting perennial grasses and actively managing the land to benefit upland bird habitat. Hunt for wild sharp tailed grouse, Hungarian partridge, pheasant, and chukar partridge. Additional pheasant and chukar partridge are released throughout the season to supplement wild populations, creating an exhilarating hunting experience.
Upland Bird Hunts:
Half day guided hunts with knowledgeable local guides and well-trained dogs.
Customized cast and blast packages, including a morning of hunting, lunch at the ranch, followed by an afternoon of fishing on the river or private ponds.
*Guests are welcome to bring their own dogs for the hunt if desired, with indoor/outdoor kennels available on site.
*Guided services provided by Terry Search of Yellowstone Mountain Guides:
PO Box 70 West Yellowstone, MT 59758, 406-646-7230, Outfitter Number #6485